Never Retire, Sell Your Pension Plan!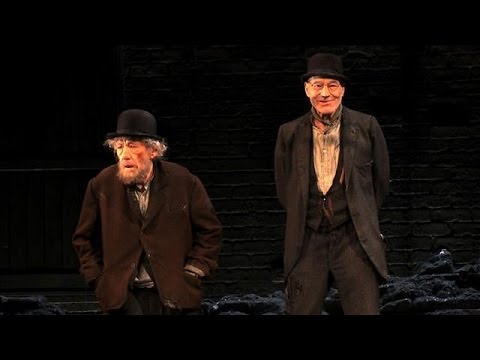 Some People Choose to Continue Working Into Their 80s and Beyond
With people living longer than ever, some can spend longer in retirement than they do working, while others work as hard as ever at 90!
The pension crisis has had a lot of media attention over the past year, with one high profile company after another reporting multi-million pound deficits. Unsurprisingly, it has led to a great deal of soul searching, particularly among those in their early 50s who are contemplating decades of retirement ahead.
There are a growing number, however, who have decided to follow in the footsteps of some of the most famous names of the 20th Century, for whom retirement is just not an option. Continuing to work till later in life provides a steady income and allows you to cash in your pension and spend or reinvest it the way you want to.
Increased retirement freedom
The pension reforms that came into force in 2015 have provided investors with more choice than ever as to how they manage their money and their lives. By cashing in a proportion of their pension pot, investors can move their funds from a poorly performing pension fund and put them to more effective use – from paying off debts to property investment, the possibilities are endless.
Of course, selling your pension means that it will no longer provide a regular income after retirement. This is why most people choose to spread their investment risk by only cashing in a portion of their pension.
There is, however, another option, and that is to continue to take an income through working later in life.
An older workforce
Working into one's 70s and beyond might conjure up images of a "retirement job" looking after a shop or helping out at the library, but we need to get used to the idea that the 21st Century is a more flexible working environment in all walks of life.
A recent article in the Financial Times newspaper remarked that "50 is the new 30."
When people discuss the longevity revolution, it is often in the context of a problem to be solved in terms of social care and pensions. However, it is also profoundly important in connection with our working lives.
The reality is that those in their 50s and 60s are now at the vanguard, and there is no reason why they cannot continue to enjoy successful careers for an additional 20 years.
Self-employed for longer?
In 2009, Dame Vera Lynn became the oldest singer to top the UK Album Chart at the age of 92, and in March she is likely to break her own record when she releases "Vera Lynn 100" on her 100th birthday. Like a growing number of famous faces, she is happy to work late into life on her own terms.
Of course, most of us cannot pick and choose film roles like Jack Nicholson or Dick van Dyke, but in all walks of life, being self employed gives better flexibility to work on our own terms.
The Office for National Statistics has released data showing that self-employed workers are generally older than employees. 43% of the self-employed are 50 and over, compared with 27% of employees.
Of particular interest is that the past five years have seen a major increase when it comes to self-employment in managerial occupations, particularly within finance, marketing and property. For some, life really can begin at 50 with an exciting new career.
Content contributed by www.sellpension.co.uk